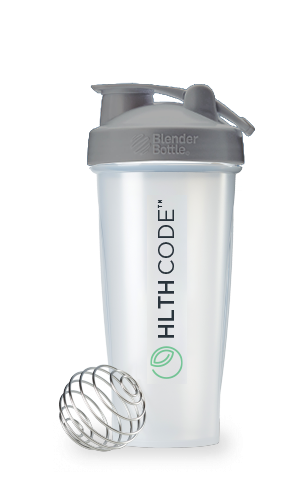 15 Nutritionally Complete Meals Per Bag
Sale price
£9.99 GBP
Regular price
Tax included.
26 people are viewing this right now
Free Shipping - 24 Hour Tracked
Guarantee Safe & Secure Checkout
Why choose HLTH Code?
Looking for a delicious and science-based meal replacement option that won't break the bank? Look no further than HLTH Code. Our nutrient-rich meal replacement contains eight products in one, including protein, fibre, MCT oil, probiotics, digestive enzymes, collagen, apple cider vinegar, vitamins, minerals and more. Save money by replacing these expensive supplements with HLTH Code a single product that is free of artificial ingredients and contains only high-quality proteins and healthy fats.
Unlike fast food or grocery shopping, our customers are saving money by instead choosing HLTH Code, which can cost as little as $6.80 per meal and tastes amazing.
HLTH Code is more than just a meal replacement, it's a real meal that is as simple as adding water and shaking. Formulated by a team of metabolic scientist (say hi to Dr. Ben Bikman PhD), to have the right combination of nutrients at the right ratios and potencies so that every ingredient counts towards making a difference in your health right down to a cellular level.
Join the thousands of satisfied HLTH Code customers and try our product today.
Product Description
Instructions
Store in a cool, dry place and drink daily. When you're on the go, scoop straight into a shaker bottle and add water, or leave dry until it's mealtime.
Works with your favorite shake recipe, too! But a note from the metabolic experts: We call it a complete meal because we believe it has everything you need, and nothing you don't. If you're trying to simplify mealtime or control your weight, choose your add-ins with moderation, and preferably ingredients that have minimal refined carbohydrates, sugars, or net carbs.
Consult your health care professional before making lifestyle or dietary changes